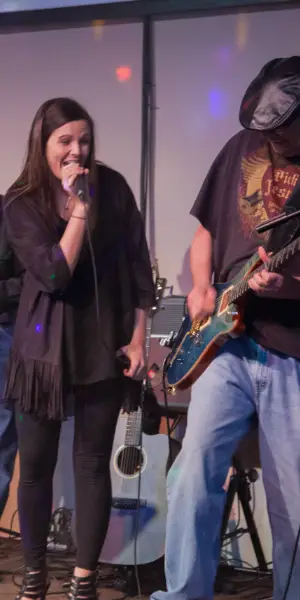 What to Expect
---
Welcome to Connection Church
We know that your first time at a church, any church, brings up some questions.
What should I wear.....
What's available for my kids.....
What should I expect?
Here's a quick look at what you can expect.

Warm Welcome
Here at Connection Church we'll make sure the first face you see when you approach the church has a smile on it. Whether you need childcare or are looking for the Worship Center, a greeter will be nearby to help you get where you need to go. We promise not to embarrass you in any manner. You honor us with your presence
Casual Dress
We're more concerned with meeting your real life needs than with what you wear. So, dress casually and you'll fit right in. After all, we have a pastor who wears jeans.
Your Children
We know that as a parent you need to be sure your children are in a SAFE learning environment. And we know your kids are looking for a FUN place to learn. We've invested a lot to make sure both these goals are reached. We have a loving nursery for infants, a great preschool, and Kids Connection for children grades 1st to 5th grade. You can rest easy knowing that all children's workers have had a background check.
Message and Music
You will enjoy contemporary music with a beat. We turn the house lights down during the worship time. The messages from the pastor are relevant and designed to help you with real life issues.
Offering
The offering is for those who are part of the Connection family. Instead of wanting you to give something, we want you to get something!
If it's been a long time since you've been to church, Connection has you in mind! There's already enough you have to think about when you're visiting a church for the first time. We hope that getting some of this "Stuff" out of the way not only encourages you to join us for church but also helps you connect with the hope and encouragement that God has for you.