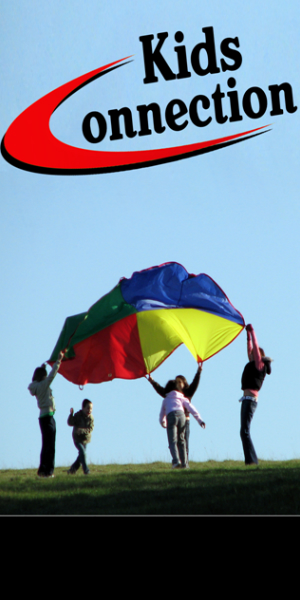 Kids Connection!
Our children's ministry consists of birth through fifth grade. It is our desire and goal to provide a safe and loving environment for our children to learn about God. For their safety and your peace of mind, background checks are done on every volunteer and staff member.

We believe children are world changers, both in the present and the future. By helping them connect with Jesus Christ, we are impacting the world one life at a time.
What You Can Expect on Sunday Mornings:

1. If this is your first time at Connection Church, you will be asked to fill out a registration form at the Children's Check-In table or online. Upon entering the building, someone will be there to direct you to the registration table. Security of your children is very important to us!

2. If there is ever an issue where your attention is needed, your child's check-in number will appear on the screen at the front of the stage. We have not had this happen but our goal is to make you feel comfortable in leaving your child. At the end of the service, you will also need your ID number to pick up your child.

3. If your child has any special needs or if you just have a question, please feel free to contact our children's director, Jeanette Norman, you can e-mail her by clicking here.